NEWS
Decided Anime Expo 2019 panel appearance!
2019.6.10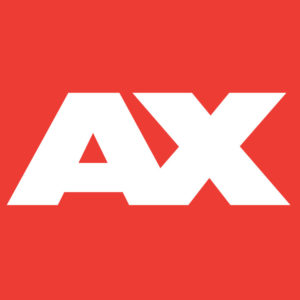 It's set that CloverWorks panel appearance at "Anime Expo 2019" in Los Angeles, U.S.A from 4 to 7 on July in 2019!
Anime Expo is the biggest animation convention in North America. Many animation fans attend it every year. We're looking forward to seeing you at this event.
Event Outline
Event name : Anime Expo 2019
Schedule:July 4 (Thu)~7 (Sun) 2019 ※local time
Place : Los Angeles convention center (United States of America California)
Official website:
http://www.anime-expo.org/
Please find below, CloverWorks panel appearance
●WIT STUDIO Featuring Ani-Sta
Date and Time : July 4 (Thu) 2019 10:30am-11:30am ※local time
Place : Live Programming 2 - JW Marriott Platinum Ballroom
Speaker : Akira Shimizu (CloverWorks President) , Yuichi Fukushima (Animation Producer), and more
Learn more >
●The Promised Neverland at Anime Expo
Date and Time : July 5 (Fri) 2019 1:30pm-3:00pm ※local time
Place : Main Events - LACC Hall B
Speaker : Mamoru Kambe(Director), Yuichi Fukushima (Animation Producer), Sumire Morohoshi & Erica Mendez (Voice of Emma), Maaya Uchida & Jeannie Tirado (Voice of Norman), Mariya Ise & Laura Stahl (Voice of Ray), and more
Learn more >
*Autograph session of Kambe director
-First session
Date and Time : July 5 (Fri) 2019 4:00pm-5:30pm ※local time
Place : Kentia Hall, GoH Autographs Area, Table 4
-Second session
Date and Time : July 6 (Sat) 2019. 4:40pm - 6:10pm ※local time
Place : Kentia Hall, GoH Autographs Area, Table 8
●CloverWorks Industry Panel
Date and Time : July 6 (Sat) 2019. 3:00pm-4:00pm ※local time
Place : Workshop 1 - LACC 403 B
Speaker : Mamoru Kambe (Director), Akira Shimizu (CloverWorks President) , Yuichi Fukushima (Animation Producer)


Learn more >
●Fate/Grand Order Second Anniversary Celebration Event
Date and Time : July 6 (Sat) 2019. 6:00pm-7:30pm ※local time
Place : Live Programming 1 - LACC Petree Hall
Speaker : Yuichi Fukushima (Animation Producer), and more
Learn more >